"The Prompt, timely & courteous Service"
Hello, my name is Robbie Merrill; I am the founder of Ground Services Inc. We provide Fertilization, Soil Treatments & Spreading, Overgrown Shrub & Down Tree Limb Removal, Hauling & Tractor Services to clients throughout West Marion County, Beverly Hills, Citrus Springs, Citrus Hills, Crystal River, Dunnellon, Holder, Homosassa, Inverness, Lecanto, Pine Ridge, Florida.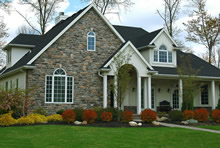 I've hired a lot of service companies over the years so I know how hard it is to find a great one.

Daily we work very hard to make sure our clients are thoroughly pleased with our quality and follow-up.
We want you to see us as "The prompt, timely & most courteous service".

If you are tired of companies that deliver poor quality, never call you back, have lousy communication skills, and are generally unprofessional and unreliable please consider giving Ground Services a try.

If you are not completely wowed by our unique service you may walk away without any pressure or hassle.
Services Offered
Comprehensive fertilization and weed control program
Top Dressing, Soil Spreading, Soil Conditioning
Overgrown Shrub and Down Tree Limb Removal
Hauling and Tractor Services
For a refreshing experience call 352 854-4356 today.
You may also request a free no hassle quote by clicking here.
We Serve
Arbor Lakes FL
Beverly Hills FL
Black Diamond FL
Citrus Springs FL
Citrus Hills FL
Crystal River FL
Dunnellon FL
Hernando FL
Holder FL
Homosassa FL
Homosassa Springs FL
Inverness FL
Pine Ridge FL
Rainbow Springs
SR200 Corridor/Southwest Marion County
Terra Vista FL
Learn more about our services: Fertilization South Marion County | Fertilization Citrus County | Fertilization Citrus Springs FL | Fertilization Citrus Hills FL | Fertilization Beverly Hills FL | Fertilization Pine Ridge FL | Fertilization Inverness FL | Fertilization Crystal River FL | Fertilization Homosassa FL | Fertilization Homosassa Springs FL | Fertilization Holder FL | Fertilization Hernando FL |Fertilization Lecanto FL | Fertilization Dunnellon FL
We also provide service to these zip codes - 34423, 34428 - 34434 , 34442, 34445 - 34453, 34460, 34461, 34464, 34465, 34487